The population of the so-called "Old Europe" has been shrinking steadily over the past couple of decades. While, on the surface, the numbers look reassuring, the recent report by the UN Department of Economic and Social Affairs claims that the fact is very much due to the increased influx of immigrants to these countries. It seems that no European state today could boast an in-house birth rate high enough to make up for a natural decrease.
Why is this happening?
Apart from the obvious economic reasons and underlying physical health problems, psychological issues may be contributing to the continuous decline in the population. Thus, constant stress, depression, work-related anxiety, and mental fatigue – all are known to negatively affect men's ability to produce a firm erection and engage in sex with their partners.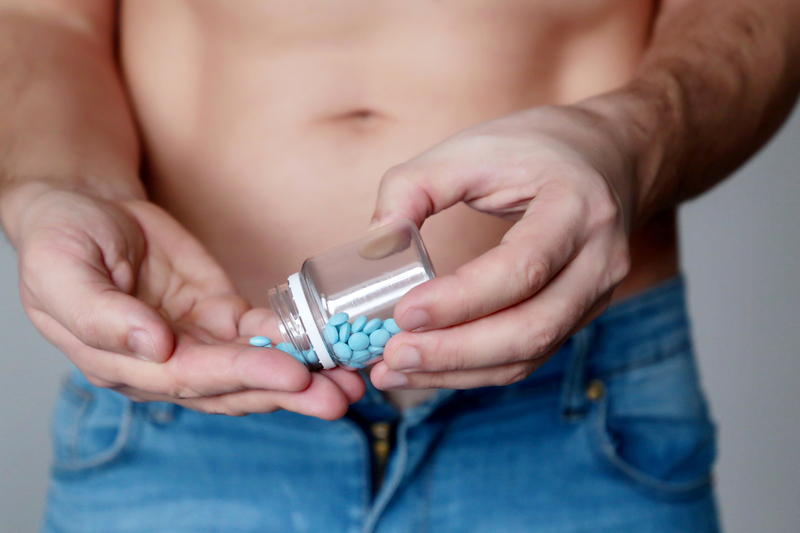 As the world remains on lockdown following the Covid-19 outbreak, more and more people start experiencing massive changes to their daily routine. There is no office or school to go to, no get-togethers with friends in bars, no shopping or outdoor activities to help you relax. It is no wonder that many people feel such changes are negatively affecting their sex life.
It is easy to presume that with two young people locked in one living space with nothing but sex left to entertain them, birth rates must soar nine months from the start of the quarantine. However, some researchers warn that the outcomes can be quite the opposite of what is expected. Based on the recent poll by NBС News, only 24% of all the participants reported having an increased amount of sex during their self-isolation time. Another 47% said the coronavirus pandemic had caused them to have much less sex than usual, bordering on the verge of complete abstinence.
What are the consequences?
The population growth crisis in many countries is also closely associated with the quick aging of nations. This can have detrimental long-term effects, researchers say. Instead of investing in future development, governments will have to allocate more funds and resources into elderly care programs. As the population ages, its work productivity drops, which eventually makes the economic growth of the country stagnant.
As more young people move their families to bigger towns and cities, which promise better business, educational, and social opportunities, they leave behind communities where the population is mostly aged and retired. This evokes many complications, such as:
permanent closure of schools
shortage of local workers to hire
fewer homes and facilities built
a decrease in the property value
fewer opportunities for starting or developing a business
What can be done?
Immigration continues to be the easiest and fastest way to improve the population's birth-death imbalance for most European countries. However, this brings along quite a few challenges of its own. Today, very few politicians (especially in the countries of the former Soviet bloc) would happily promote the idea of welcoming immigrants from non-European states. The governments in these countries are unwilling and unable to bear the financial cost of supporting millions of poorly educated immigrants who move to Western Europe in search of a better life and higher-paid jobs.
A healthy alternative to using immigration to help reverse the decline in population can be boosting birth rates among the native-born populace. Some of the measures that are being taken across Europe to lift birth rates involve baby bonuses, tax inducements, government-supported childcare programs, and easier access to fertility facilities for future parents.
How can Viagra help boost the population growth rate?
Jean Debouzy, the mayor of a small French town Montereau, came up with an unusual and outside-the-box approach to tackling the problem of the shrinking population in his entrusted community. He went as far as to offer free Viagra pills to all people aged 18 to 40 who live in Montereau and are currently in an ongoing relationship. The generous offer also extends to include a one-time compensation to young couples who are willing to move to the town to start a family and have kids.
While this measure might be a little unconventional, Jean Debouzy believes it will help enhance local birth rates, as well as increase and rejuvenate the town's population, which has been steadily dropping over the past decades and now constitutes a little over 600 people.
According to the mayor, if the suggested measure has a favorable effect, the community may avoid having to close the two remaining village schools, which are now surviving on pure enthusiasm. Jean Debouzy hopes that when the authorities see an unprecedented pregnancy boom reported in the nearest future, they will be forced to reconsider their decision to close down these educational establishments, which now tutor only around 30 children.
The legitimacy of such a decision is not very clear, as this popular branded erectile dysfunction medication in France is only available on a doctor's prescription. Neither is it understood where the funds for purchasing expensive branded Viagra pills are coming from. Debouzy says that he needs to coordinate the matter with the local council first to make sure this initiative will benefit the community without endangering the health or life of its people.
When talking to a local news website later, Debouzy admitted that his earlier comments were primarily intended to attract broader public attention to the problem of the village's dwindling population.
How is Viagra distributed around the globe?
On the other side of the English Channel, the UK MHRA recently made Viagra available over-the-counter in the hope of encouraging sexually struggling men to seek treatment of their erectile dysfunction. In the majority of western European countries as well as the USA, Viagra remains a prescription-only medication whose use needs to be sanctioned by a licensed medical practitioner.
This limited access to the life-altering drug has popularized generic forms of Viagra that men can order over the Internet. Today, major Canadian pharmacies like Canadian Meds World are offering quality generic Viagra at a considerably reduced price and promise to deliver it to customers anywhere in the world within a short time. Such convenience, coupled with attractive price and ease of purchase, is the main reason why more and more men suffering from the impaired erectile function opt to get their medicines on the Internet.
The Bottom Line
It is hard to say whether making Viagra pills available without a prescription can help boost the now-falling birth rate in developed countries. Like many other drugs, Viagra comes with a wide range of side effects and contraindications that make the medicine unsuitable for many. Along with the obvious benefits, its uncontrolled distribution and use may also have some long-term adverse effects on men's health. One thing is clear, though: in the face of a rapid decline in the birth rate and with ED becoming a more widespread problem among younger men, such a discussion should not be rejected all too quickly.