Thick healthy hair gives attractive look for both women and men. Therefore, when problems arise related to hair loss, representatives of both sexes begin to worry and lose confidence. However, few decide to consult a doctor to find out the cause of their problem. But in vain, because only an experienced specialist is able to advise folk remedies, cosmetics or medicines against hair loss in each case.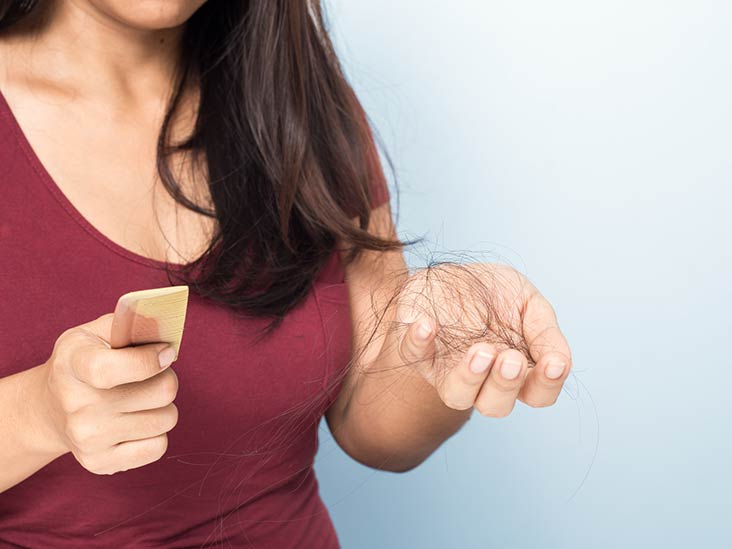 Therapeutic and cosmetic products are designed to stop hair loss. To restore natural density, it makes sense to turn to hair follicle transplantation. Thanks to minimally invasive hair follicle transplantation, the natural density of hair can be restored. Hair follicle transplantation has practically no age restrictions.
Solutions against Hair Loss: Do You Need it?
Hair loss is a natural physiological process, so you should not be upset when you see hair on a comb or clothing. According to statistics, every day a person loses from 50 to 100 hair, which is considered the norm.
How to understand that hair began to thin too intensely?
Each time after combing, a large tuft of hair remains on the brush.
Strands of hair fall out while washing your hair.
In the morning, tufts of hair remain on the pillow.
In addition to the common symptoms of baldness, there are signs that are characteristic of each sex separately. So, in men with this problem, the hairline is moved to the back of the head, after which hair falls out on the temples and crown. In women, hair becomes thinner in the parting, while the hair begins to split, become brittle, thin and lose its luster.
If you find yourself showing signs of beginning baldness, you should consult a trichologist and begin treatment. Only an experienced specialist will determine the causes of your problem and advise alternative cosmetic or medicinal products that can help in your case.
Folk Remedies against Hair Loss
Often, in order to regain a chic hair, it is enough just to resort to some folk remedies against hair loss. Here are some of the most popular baldness prescriptions using common products that everyone can get at your nearest pharmacy or store.
Castor oil
In a water bath or in a microwave, a small amount of castor oil is heated, then the resulting warm mass is rubbed into hair roots. Wrap your head in a towel for 3-5 hours, possibly at night. After that, hair is thoroughly washed with a shampoo based on natural herbs. When repeating this procedure once a week for 1-2 months, baldness stops, hair grows faster and becomes thicker.
Burdock
The roots of burdock are put in a saucepan, poured with water and placed in the oven, where they are kept until completely softened. After this, the resulting broth is cooled and filtered. Then the hair roots are moistened with it. If this procedure is repeated regularly, dandruff will disappear along with hair loss. Hair will begin to grow faster acquiring a natural shine.
Salt
Once a week, hair is rinsed with warm water without cosmetics and then rubbed salt into scalp for 10-15 minutes. Then rinse the head again with warm water. After an average of six such treatments, hair loss stops. This recipe is considered especially effective for dry scalp.
Onion
In the process of treatment, onion juice is used by mixing it with honey. Put a spoonful of honey in the onion pulp. If hair is dry, a spoonful of vegetable oil is also added to the mixture. The resulting mass is rubbed into hair roots. After 30 minutes, head is thoroughly washed first with warm water, then with shampoo.
Cosmetic Products
If you can stop baldness due to external influences, but do not want to bother preparing yourself healing products according to folk recipes at home, you can buy ready-made cosmetic preparations at a pharmacy. In addition to the main herbal extracts, they also contain all kinds of additional nutrients that stimulate hair growth.
Hair Loss Medicines
If in the fight against hair loss, cosmetics are not enough, you can resort to medicines. As a rule, they contain various minerals and vitamins, which can make up for the missing components in the human body and normalize hair growth and structure. Here are some of them:
Rinfoltil
The main component of the drug is palm fruit extract (a natural, natural 5-alpha reductase inhibitor). This substance gradually stops hair loss. The duration of treatment is one month. According to the instructions, the drug is taken daily before meals, one tablet.
Perfectil
These capsules for hair loss contain a number of B vitamins (B12, B5, B2, B6), E, ​​C and D, and others, as well as plant extracts. The drug helps to improve the condition of the scalp, normalizes blood flow in the superficial capillaries, accelerating metabolic and regenerative processes. According to the instructions, take one capsule per day after meals. According to the manufacturing company, the Expert Hair biologically active additive helps stop hair loss, strengthens curls, giving them strength and vitality. All this can be achieved thanks to the horsetail extract, cystine, taurine, zinc and other nutrients included in the preparation. Take 2 times a day before meals, one tablet for 3 months.
Pantovigar
All the components that make up the capsules (thiamine, cystine, keratin, various amino acids and medical yeast) normalize the nutrition of hair roots, strengthening their structure. The drug is prescribed if baldness is not caused by hormonal disorders. According to the instructions, take one capsule three times a day.
Revalid
These capsules contribute to the acceleration of metabolic and regeneration processes. They are used for baldness resulting from illness, medication, childbirth or pregnancy, as well as negative environmental influences. Administer one capsule three times a day. The course of treatment is three m a month.